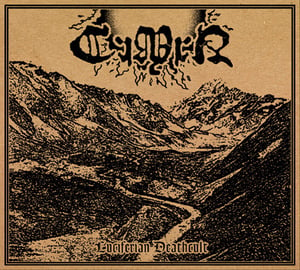 £

5.00
Bandcamp Link - Corrupt Moral Altar - Luciferian Deathcult by Corrupt Moral Altar
BTTR001
Corrupt Moral Altar - Luciferian Deathcult
Comes with a sticker. Is right.
PATCH NOW SOLD OUT!
Tracklisting
1. Play Stupid Games And Win Stupid Prizes
2. Stray Dog
3. Politics Is A Bargain Between Beggars
4. Power Whore
5. Flattening Of The Cultural Pyramid
6. Profondo Rosso
7. You Don't Have To Go To Clown College
Corrupt Moral Altar Formed in the Liverpool area in 2012 as an excuse to get wrecked and play filthy sludge grind, with cider as the main glue that bonded the members and riffs together.
Reese (vocals) describes the tracks from Luciferian Deathcult as being about modern life, alcohol-fuelled regret, desperation and denial against a backdrop of a flawed and hopeless society.
7 tracks of raging grinding sludge. Limited to 150 copies on hand printed gatefold sleeves.
CxMxA is -
Cooke – Guitar
Reese – Vocals
Dring – Drums
Clarkson – Bass
www.facebook.com/corruptmoralaltar
www.twitter.com/corruptmoralalt
Recorded, mixed and mastered by CxMxA at Vagrant Recordings - 2012. - http://www.facebook.com/vagrantrecordings
Artwork by Chris Fane - http://cargocollective.com/cfane1
Sleeves printed and cut by ACDSleeve -http://www.acdsleeve.com
CDs duplicated and printed by Ghost Town.
PLEASE NOTE - This is a pre-order only. Release date is the 18th of Feb. Please allow 3-5 from this date for your order, thanks. x